It's hard to ignore the benefits for the price of the Liftware Level Starter Kit that helps those with limited mobility in their hands and arms be able to eat EASIER.
If you have cerebral palsy, a spinal cord injury, Huntington's disease, Parkinson's disease, or any type of condition that limits usage in your hands and arms, this spoon was made for YOU.
There is a fork too which we will cover in a second.
Liftware Level is the TOP adaptive eating utensil right now on the market.
But is it worth it?
What's included in the kit?
How does it work?
This review will breakdown EVERYTHING you need to know from the benefits, what's included, how it works, pros vs. cons, and MORE.
Let's dive in!
Product Overview
---
Product: Liftware Level Starter Kit
Price: $199.99
Overall Rating: 4 out of 5 stars
 ==> View Now: Liftware Level Starter Kit <==
(lowest price on Amazon)
Meet My Nephew, Lenny
---
My sister recently purchased the 'Liftware Level Starter Kit' because she needed this for her son (my nephew) who has cerebral palsy.
Meet Lenny (his adorable pic is to the right).
My sister got him a device to help him eat on his own or with minimal support.
He has limited mobility in his hands.
He is a big boy (5 years old) who likes to do things on his own. 🙂
This inspired me to write a product review about Liftware.
Most importantly, I want to save YOU the time if you are considering getting a Liftware Level Starter Kit.
I'm not getting paid by Liftware to talk about their product.
This is just my honest and raw opinion I'm sharing with you.
I am VERY excited about this kit and I'll share why in just a sec…
What is the Liftware Level Starter Kit?
---
This intelligent invention helps those who have LIMITED mobility in their hands and arms be able to eat easier.
It is a spoon that 'levels' out when you bring it to your mouth.
The spoon has a computerized handle which detects changes in your hand in 3 dimensions.
To level the utensil, the computer directs two motors in the handle to bend the flexible gray joint, keeping the attachment at the right angle.
It simply straightens out as you twist, bend, or move your hand around.
The Liftware Level includes two parts:
Leveling handle
Utensil attachment (which is a soup spoon)
Psst, eating on your own got a WHOLE lot easier!
Quick side note: When the manufacturer says 'leveling' out I was a little confused.
If you are visual by nature (like me) here is a quick clip to show you exactly what this spoon is like in ACTION.
Take a peek!
What Is Included in The Kit?
---
There are 5 items you receive with the kit …
Travel pouch
Soup spoon attachment
Computerized handle
Strap
Charger
How To Use It
---
To use the spoon attachment and leveling handle it's very EASY to do.
Simply connect the attachment to the spoon (which turns on automatically) and VOILA you're ready to eat!
The spoon holds up to 1 tablespoon of food (15 ml) such as cereal, soups, and liquids.
After you're done eating, detach the leveling handle and plug it back into the charger to juice it back up.
Product Features
---
Make your eating experience MORE enjoyable through these special features:
1. The battery lasts up to 3 hours after fully charged.
You have one hour of continuous use for about three meals on a single charge.
2. The sensors in the handle adapt to your range of motion.
The sensory keep the spoon level and stabilized while bringing the spoon to your mouth to eat.
3. The sensors in the computerized handle detect and counteract unintended movements.
You are free to move naturally while eating because the eating utensil conforms to your movements.
4. It includes a soup spoon attachment ONLY.
The fork attachment is sold separately.
5. The spoon and other eating utensil attachments are dishwasher safe.
You can clean by hand with a sponge, mild detergent, and warm water.
6. The computerized handle can NOT be washed in the dishwasher or submerged into water.
To clean the handle, wipe it down with a damp sponge or antibacterial wipe.
Add-On Accessories to Consider (Sold Separately)
---
These add-ons are super helpful, but if you don't feel like they will add value to your situation then disregard. 🙂
#1. Fork Attachment
The fork will attach to the computerized handle (just like the spoon).
It is GREAT to use for eating foods like salads and pastas.
#2. Carrying Case
The 'Liftware Level Carrying Case' is budget-friendly.
Are you traveling, going to a restaurant, or therapy sessions?
It makes it hassle free to take ALL your attachments on-the-go (basically anywhere you'll be eating).
It's a hard shell case made to protect your computerized handle.
There are mesh pockets included for you to bring one or two attachments with you (like the spoon and fork attachments).
The case is compatible with BOTH kits the 'Liftware Level' and 'Liftware Steady'.
Quick side note: Check out my other product review on the 'Liftware STEADY Starter Kit' which helps those with shaky hands or those who experience hand tremors.
Who is the Liftware company?
---
A fast history lesson!
I was pretty impressed researching about the company, Liftware, themselves.
The company was born in 2012.
It is a group of VERY talented scientists and engineers who came together to help a niche with special abilities be able to eat with confidence!
Their mission is developing new technologies to assist those with limited mobility in the arms and hands to be able to eat effortlessly.
They experienced first hand through friends and family seeing someone have difficulty eating on their own.
It motivated them to focus on improving the overall QUALITY of life for those who have limited movement in their hands and arms.
The Liftware team joined Google Life Sciences in 2014, which became Verily in 2015.
Verily is actually a Google company (also known as Alphabet Inc.) who dedicates their time studying life sciences.
5 Common Questions & Answers about 'Liftware Level'
---
#1. What is the weight of the kit? 90 grams or 3.17 ounces.
#2. How long does it take to charge the battery? 1 hour.
#3. If traveling overseas, will it work in another country? Yes, as long as there is an electrical outlet for it to charge the battery.
#4. Is there a Warranty? Yes, 1 year.
#5. Can you purchase the computerized handle separately? No, in order to get a new handle you need to purchase a separate kit BUT you can always contact their customer service team (who is very sweet and helpful) to discuss your situation should anything happen (like losing the handle).
Pros vs. Cons
---
I have to say the pros outweigh the cons in my book.
Here are the PROS:
It supports those with limited movement in their hands and arms to eat easier or with less assistance.
The spoon adapts to your range of motion.
The utensils boosts confidence, control, and independence when eating.
It is SUPER compact and lightweight to hold.
The utensils are SIMPLE to clean in the dishwasher or by hand (remember, the computerized handle can NOT go in the dishwasher, you have to wipe this down with a damp sponge or antibacterial wipe).
Hassle free to take with you on the go.
Compact and lightweight to carry.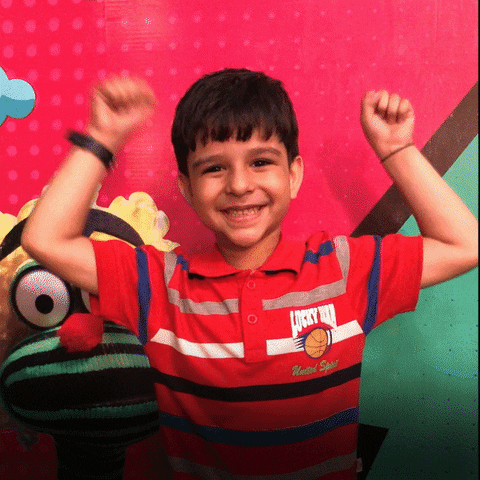 Here are the CONS:
Investment is a little pricey BUT you get what you pay for which is QUALITY.
The fork and carrying case are sold separately.
The soup spoon can be a little wide for a small child to fit in their mouth or or their hand to hold onto.
Of course most products have room to grow and improve.
If certain items could be purchased a la carte (like the computerized handle, strap, or charger) that would be a bonus in case anything should happen (like losing it).
OR if a smaller spoon size was offered for younger ones that would be even better.
BUT on a positive note, the kit has a 1-year warranty.
Plus, the Liftware company is known to take care of their customers if you aren't satisfied.
So what do you have to lose?
What Reviewers are Sharing…
---
The good reviews far outweighed the not so good.
Here are common things reviewers are saying about the Liftware Level Starter Kit:
An excellent spoon choice for those with limited mobility in their hands
Great quality product
Worth the investment
Helps you eat on your own
Easy to use
Confidence booster
Here is the one comment numerous customers are requesting:
Need a normal everyday spoon size (the soup spoon is too big for some to eat from or hold onto)
Final Verdict
---
In a nutshell, I believe the 'Liftware Level Starter Kit' is a fantastic investment to give you a peace of mind while eating.
It makes a GREAT spoon choice if you suffer a handicap in your upper extremities.
(lowest price on Amazon)
Most importantly, it's an inclusive device that allows a person to feel that sense of independence and self-confidence.
To eat on your own or with minimal support is life changing.
In all, I believe this device enhances the overall QUALITY of life of children and adults who have limited movement in their arms and hands.
Hopefully, the Liftware team takes into consideration making a smaller spoon size in the near future.
When that happens, this kit will be close to perfect. 🙂
Thank You!
---
I want to extend my gratitude to thank you for stopping by today!
I hope this post added value to your research efforts.
Most importantly, helped you to make an informed purchasing decision.
If you have questions or anything you'd like to add that I did not cover, please comment below.
If you found this information helpful, please share by clicking the sidebar link if you know someone who could benefit from this kit. 🙂
---
Affiliate Disclaimer: This post may contain affiliate links for your convenience.  As an Amazon Associate I earn from qualifying purchases at no additional cost to you. I only recommend items I truly believe in based upon in-depth research, reviews, and/or personal experience. Thank you for your continued support and engagement which keeps this website alive!